Right now Priyanka Chopra and her new found love is the sudden talk of Bollywood. If you have a keen interest in Bollywood and follow its current crushes, then you all must be acquainted with this. But for those who aren't such a buff of Bollywood but do have their share of crushes in the industry. After Priyanka debut Hollywood show goes off the air due to poor audience ratings she was depressed. During this time she met with Nick Jonas, who is a famous Hollywood celeb, through a common friend.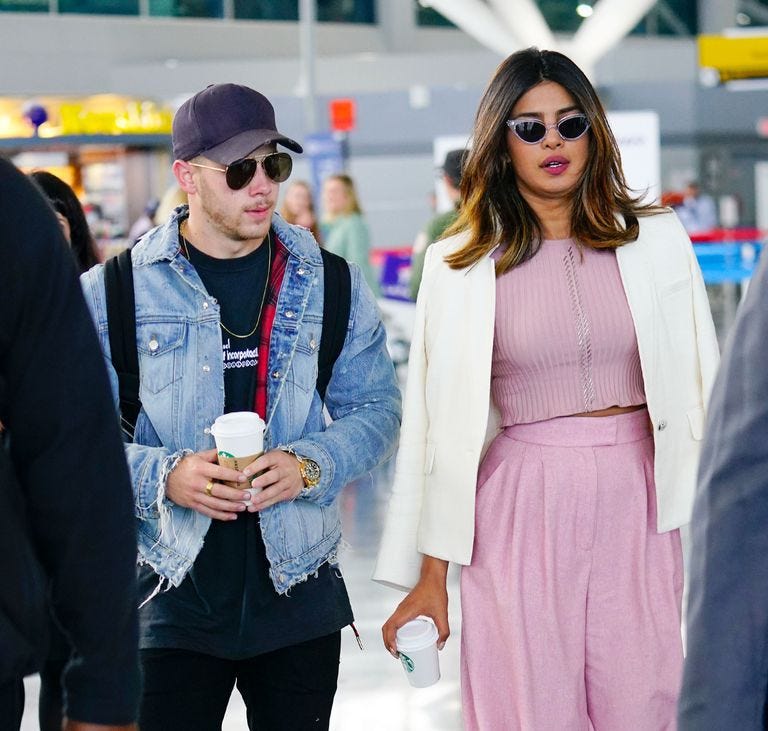 Several rumors of them being a couple of Beverly Hills started flocking up. But the confirmation came when singer Nick visited India with Priyanka Chopra. Priyanka isn't available for a specific comment but Nick says that they are still "getting to know each other".
As the report from reputable source suggests that during this visit Priyanka has also introduced Nick to her mother Madhu Chopra and her friends.
"We're getting to know each other and I think it was a great experience for him. That's what he said. I think he really enjoyed it. It was really beautiful. He had a great time," Priyanka Chopra told the People magazine. She also added that "To me, my whole life is about traveling. I travel every two weeks on a different plane. My family flies over, my friends fly with me. It's not a big deal in my world. It's my normal."
Upon hearing upon wedding speculations, Priyanka said that she is a bit different from other people. For some people traveling with their boyfriends/girlfriends for the first time is a major relationship goal but for her, it is just a normal thing.
Upon asking her idea of perfect date night with Nick, she replied that. To her, the most important thing is the existence of a good comfort level between those two persons. She added it's like "being in a surrounding where you can actually get to know them and it's not about doing something that takes away from each other." " Date night is important to have two people be themselves and be able to spend time together and still love each other. Date night for me would be someone being thoughtful about the person they care about and being with them," she added.
Let's see where is Indo-American Love leads up to.
Keep your eyes glue at our website, we promise you to keep updated with the recent happenings of Bollywood.